Profile
2011.05.21 Saturday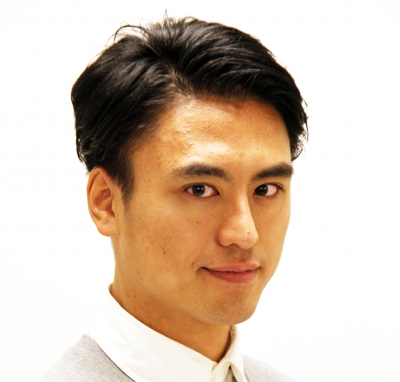 Ikko Taniuchi
Painter and painting dancer
1984 born in Kyoto
2006 studies at Osaka disigners collage
I start his exhibition which is called "THE AGE OF IKKO TANIUCHI". And showing all of the world. I do my original Live performance as live paintWhich is called"ENOGU BUTO". I put myself with colors at canvas on the ground when i do it. I put energy and love at canvas. I get high value specially foreign country.
I had performance few times per month. (at gellery,Livehouse,theater,movie theater,Osaka contemporary art center,Ken Hamasaki Red Museum,Rock festival in foreign country,homeparty,street performance etc...)More than few hundred people come for my(our) one performance in Krems(Austria) and Melbourne(Austraria) I did actor as partner of main character in the film which is called "Red-light District Graffiti".
ENOGU BUTO(
Painting Dance)
My original performance. pouring colors over my body with all my energy and concentration. absorbing them into my body as if they are air and dancing in harmony with the atmosphere there. This performance causes the spectators to laugh and shed tears. This produces different works of performance than those of fine arts.
Solo Exhibition|THE AGE OF IKKO TANIUCHI
2005 GALLERY DISCOBEANS (Osaka)
GALLERY AMI (Osaka)
2006 psychedelic bar ganja (Osaka)
Galerie Tzigane (Osaka)
2007 GALLERY MARYA (Osaka)
Art Space Sono entyou (Kyoto)
Cafe bar POKOPEN (Osaka)
2008 GALLERY MARYA (Osaka)
Art Space Sono entyou (Kyoto)
UPLINK GALLERY (Tokyo)
OUCHI GALLERY (New York)
2009 Atelie 2001 (Hyogo)
GALLERY MARYA (Osaka)
c17 (Wien)
Art Space Sono entyou (Kyoto)
GALLERY DISCOBEANS (Melbourne)
UNTILNEVER GALLERY (Melbourne)
LITTLEFISH GALLERY (Sydney)
GALLERY MAISOND'ART (Osaka)
2010 GALLERY MARYA (Osaka)
UPLINK GALLERY (Tokyo)
ELEPHANT FACTORY COFFEE (Kyoto)
Art Space Sono entyou (Kyoto)
Getsumin Gallery (Osaka)
UrBANGUILD (Kyoto)
2011 GALLERY MARYA (Osaka)
2012 GALLERY MARYA (Osaka)
Exhibition (other)
2006 Wonderland in DISCOBEANS/GALLERY DISCOBEANS (Osaka)
2007 DISCOBEANS closing exhibition/GALLERY DISCOBEANS (Osaka)
2009 MIDNIGHT EXHIBITION/YHA BEACH HOTEL (Sydney)
Wall+Paint EXHIBITION/Smell Galery (Melbourne)
2011 ENOGU BUTO EXHIBITION/Atelie 2001 (Hyogo)
Group Exhibition
2005 Live paint exhibition/cocoroom (Osaka)
2006 Movement of new age vol.9/GALLERY MARYA (Osaka)
Exhibition"Appriciate"/POWER'S GALLERY (Osaka)
gallerism 2006/Osaka contemporary art center(Osaka)
2007 Group exhibition/gallery Comp (Osaka)
Exhibition/visht for (Osaka)
2009 SUPER COMPETITION/OUCHI GALLERY (New York)
T-SHIRTS EXHIBITION/GALLERY DISCOBEANS (Melbourne)
2010 TASTING ART EXHIBITION/Hankyu department store (Osaka)
ART to LIFE in KYOTO/Hankyu department store (Kyoto)
Square 25/galerie SOLEIL (Tokyo)
TASTING ART EXHIBITION 02/Hankyu department store (Osaka)
2011 AVON 40th Anniversary Ceremony/AVON (Osaka)
Square 25/galerie SOLEIL (Tokyo)
HANKYU MEETS ART SUMMER/Hankyu department store (Osaka)
Exhibition/SELF-SO ART GALLERY(Kyoto)
Prize and others
2004 Osaka South Art Festival 01 Art Shirts Competition
2008 BAND「kacica」2nd album"MOSAIC" Artwork
2009 Wall paint/graffiti art street (Melbourne)
2011 Fashion Brand「RITTENHOUSE」Spring/Summer 2010 T-shirs Collaboration (Melbourne)
ALTERNATIVE SHIFT CONTROL
谷内一光
1984年京都生まれ大阪在住の美術家。2006年大阪デザイナー専門学校卒業。在学時の2005年より展覧会「谷内一光時代」を軸に日本や海外で多くの作品を発表。アクリル画やクレパス画、ドローイング「カミにクレパス」シリーズなどがある。作品は力強く愛に溢れた作風が特徴。パフォーマンス活動ではキャンバスを床面に置き、その上で色を浴びるように全身で描きながら絵画を体現する「絵の具舞踏」と呼ばれる独自の表現手段をギャラリー・ライブハウス・劇場・映画館・大阪府立現代美術センター・京都府庁・海外音楽フェスティバル・路上などで展開。パフォーマンスユニット「BLUEMAN」や海外での評価も高い。平岡香純監督作の映画「落書き色町」(ロッテルダム国際映画祭正式出品・調布映画祭グランプリ)では主演の相手役を務める。他にも展覧会やイベントチラシのデザインも行なう。
個展|谷内一光時代
2005年 GALLERY DISCOBENS (大阪)
画廊 編 (大阪)
2006年 サイケデリックバー ganja (大阪)
Galerie Tzigane (大阪)
2007年 ギャラリー マーヤ (大阪)
アートスペース 其の延長 (京都)
カフェバー ポコペン (大阪)
2008年 ギャラリー マーヤ (大阪)
アートスペース 其の延長 (京都)
UPLINK GALLERY (東京)
OUCHI GALLERY (ニューヨーク)
2009年 アトリエ2001 (兵庫)
ギャラリー マーヤ (大阪)
C17 (ウィーン)
アートスペース 其の延長 (京都)
GALLERY DISCOBEANS (メルボルン)
UNTILNEVER GALLERY (メルボルン)
LITTLEFISH GALLERY (シドニー)
GALLERY MAISOND'ART (大阪)
2010年 ギャラリー マーヤ (大阪)
ELEPHANT FACTORY COFFEE (京都)
アートスペース 其の延長 (京都)
月眠ギャラリー (大阪)
UrBANGUILD (京都)
2011年 ギャラリー マーヤ (大阪)
ほんやら洞 (京都)
個展 (その他)
2006年 ディスコビーンズが!いつもとちがう夜 /GALLERY DISCOBEANS (大阪)
2007年 ディスコビーンズが閉店します。/GALLERY DISCOBEANS (大阪)
2009年 MIDNIGHT EXHIBITION/YHA BEACH HOTEL (シドニー)
Wall+Paint EXHIBITION/Smell Galery (メルボルン)
2011年 絵の具舞踏展・よっつのよる/アトリエ 2001 (兵庫)
グループ展
2005年 ライブペイント展覧会/cocoroom (大阪)
2006年 新世紀の胎動 vol.9/ギャラリー マーヤ (大阪)
感謝展/POWER'S GALLERY (大阪)
gallerism 2006/大阪府現代美術センター
2007年 グループ展/gallery Comp (大阪)
展示会/visht for (大阪)
2009年 SUPER COMPETITION/OUCHI GALLERY (ニューヨーク)
T-SHIRTS EXHIBITION/GALLERY DISCOBEANS (メルボルン)
2010年 TASTING ART EXHIBITION/阪急百貨店メンズ館 (大阪)
ART to LIFE in KYOTO/四条河原町阪急 (京都)
スクエア 25/ギャルリー ソレイユ (東京)
TASTING ART EXHIBITION 02/阪急百貨店メンズ館 (大阪)
2011年 喫茶エーボン40周年記念催/喫茶エーボン (大阪)
HANKYU MEETS ART SUMMER/阪急百貨店梅田本店 (大阪)
2012年 特別展/SELF-SO ART GALLERY (京都)
その他多数参加
受賞・他
2004年 大阪ミナミ芸術祭01 アートTシャツコンペ
2008年 BAND「kacica」2nd album"MOSAIC" アートワーク
2009年 壁画/graffiti art street (メルボルン)
2010年 Fashion Brand「RITTENHOUSE」春/夏 2010 Tシャツ コラボレーション (メルボルン)
2011年 ALTERNATIVE SHIFT CONTROL